If you want to get a free copy of the Index, Table of Contents and of Chapter 1, have a look here. Click on the READ AN EXCERPT dropdown and then select the one you would like to review. Figure 1 illustrates how that looks like.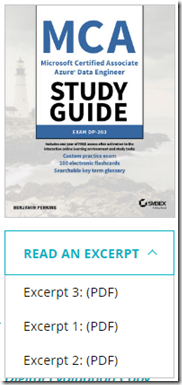 Figure 1, how to get a free PDF copy of the MCA Microsoft Certified Associate Azure Data Engineer Study Guide: Exam DP-203
If you find any issues or have some questions, go to my GitHub repository here and share or ask.
Feel free to connect with be on LinkedIn and check out About page here.
Microsoft Azure Architect Technologies and Design Complete Study Guide: Exams AZ-303 and AZ-304
Thanks for your support.