I would like to proudly announce the release and availability of my new Azure Solution Architect Complete Study Guide. The book contains over 700 pages of material relating to the skills and knowledge required to become a great Azure Solution Architect. The book is designed around the requirements for passing both the AZ-303 and AZ-304 technology and design Microsoft certification exams. The successful completion of both exams is required to attain the Azure Solutions Architect Expert Microsoft certification. In addition to the book, you also receive 2 custom practice exams, 100 electronic flashcards and a searchable key term glossary.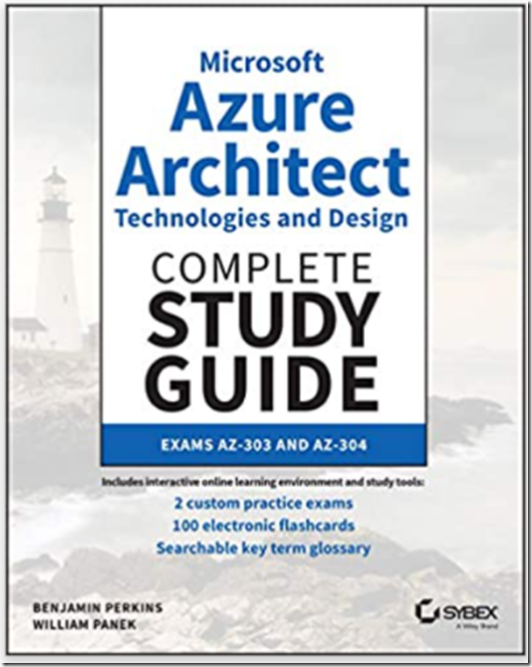 Get it on Amazon or directly from Sybex.
Check out the source code on my GitHub repo "ASA", also leave any comment you have there and I'll try to respond to you.
If you have a comment for me, use any of these contact points listed at the bottom of the page here.